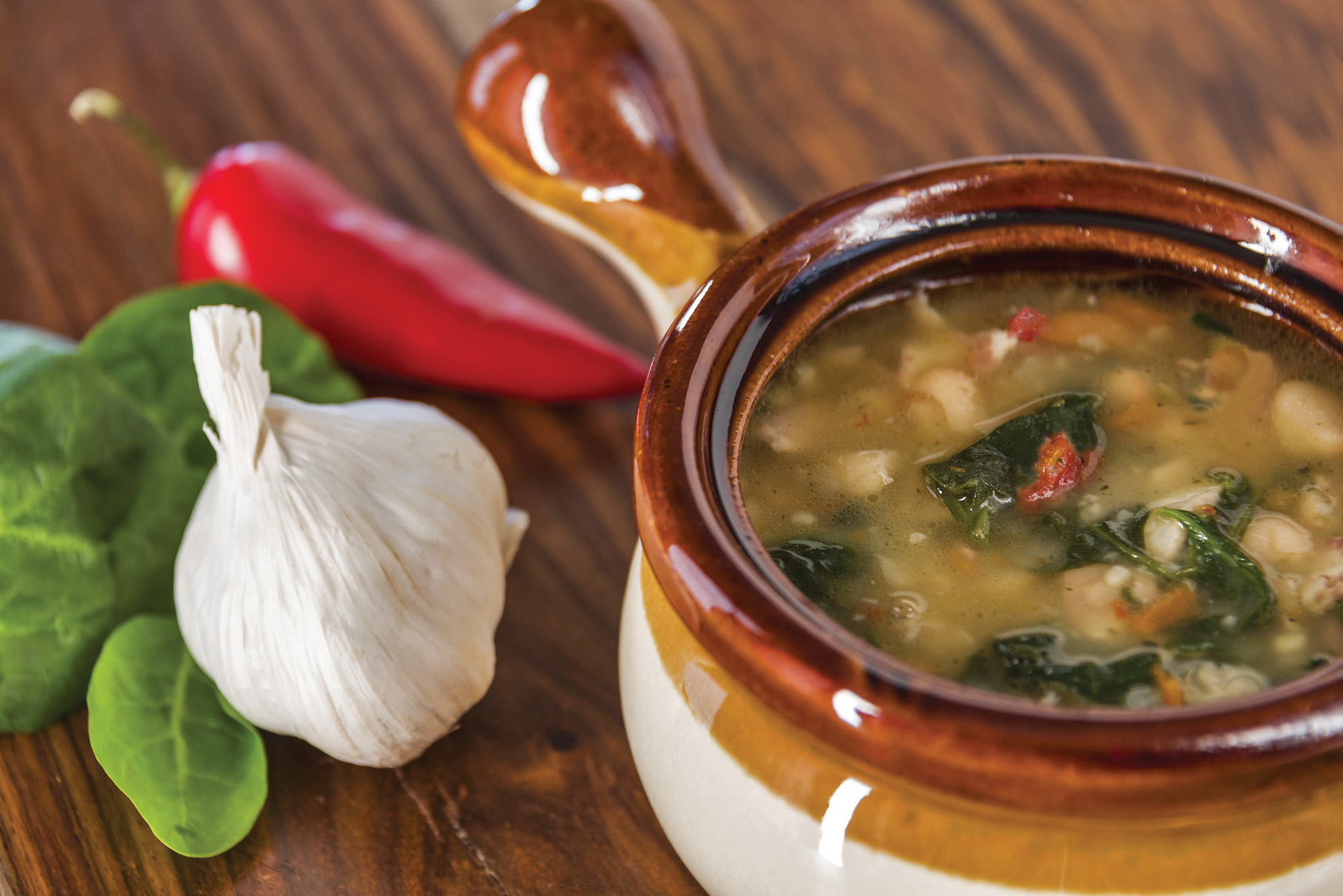 After reading this recipe in Grandma Maud's Southern Cooking Recipes, I just had to make it. The simplicity and the taste was enough to turn a bad day into a good positive day. Something can be said for southern comfort food and down home cookin! Now this is not the liqueur that stirs the blood this is just good ole tasting soup that warms the soul. It is so nice to know that all the recipes from Grandma Maud's Down Home Southern Cooking Recipes are available now in the new recipe addition to Grandma Maud's web site.
Servings: 10-12 Prep Time: 10-15 minutes Cook time: 60 mins
Ingredients:
2 Tbsp olive oil
1/2 yellow onion, diced
2 cloves of garlic, minced
2-3 bell peppers, diced
1-2 Tomatoes, seeds removed and diced
1/2 bag spinach (2-3 cups), stems removed
8-10 cups of water
2 Bags of Grandma Maud's Black Eye Peas
Directions:
1. Over Medium-High heat lightly saute onions, garlic, and bell peppers.
2. Add tomatoes and spinach, stirring constantly, cook until spinach is wilted. This should take 3-4 minutes.
3. Add water, increase heat to high. Bring water to a boil and add Grandma Maud's Black Eyed Peas.
4. Boil 15 minutes, stirring occasionally. Reduce heat Medium- High, stirring frequently, simmer 35-45 minutes or until beans are tender.