Grandma Maud's Seasonings, Cookies, Muffins, Bbq Sauce, Sweet Potato/pumpkin Pie Mix
Satisfy your Guests with a Taste of the South
Serve up delicious, easy-to-prepare meals with our Down Home Cookin' and Home Bakery products. Grandma Maud's allows your chefs to rely on tried and true, ready-to-serve dishes. We comprehensively test all of our recipes to guarantee consistency in taste and quality. You can also use these products as the foundation for unique dishes to enhance your menu planning.
Premium Southern Seasoning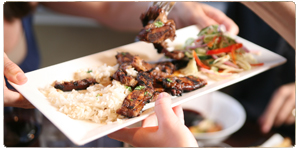 Our multi-purpose blend of spices and flavors build on the southern tradition of adding smoke meaty flavors to recipes. Yet, it contains no meat or added MSG. We've captured this essence so you can easily make quick-cooking dishes that taste like they were slow cooked all day.
Sweet Potato/Pumpkin Pie Mix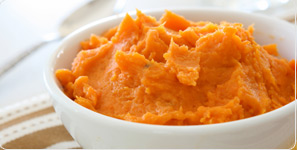 This dry mix is just the right blend of sugar, spice, milk, and eggs needed to create a traditional sweet potato pie or classic pumpkin pie. Add nothing but canned sweet potatoes or pumpkin for a home-style pie that's ready to serve out of the oven.
Southern Barbecue Sauce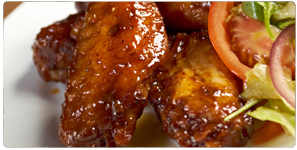 This sweet and tangy sauce with smoky undertones is the perfect accompaniment to nearly any dish. Its convenient, ready-to-pour, gallon-sized bottle delivers home-style taste every time.

Home Bakery Cookies
Frozen Dough Cookies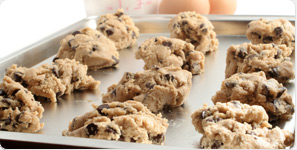 These moist and chewy "school house" style cookies taste like homemade with the ease of frozen dough. Easy to bake… even easier to sell.
Chocolate Chip
Sugar
Chocolate Chip w/Candy Pieces
Individually-wrapped Cookies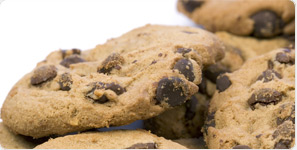 Grandma Maud's individually-wrapped "school house" cookies are tasty and affordable. Cookie packaging can be customized to suit individual promotional needs.
Chocolate chip
Snickerdoodle
Chocolate
Sugar
Call or email us today to add premium ingredients to your food service menu's.

For ordering information call our main number
(773) 493-5353
Select Links to download sell sheets for BBQ Sauce, Muffins and Cookies:
Save
Save
Save
Save
Save
Save
Save
Save
Save
Save
Save
Save
Save
Save
Save
Save
Save
Save
Save
Save
Save
Save
Save