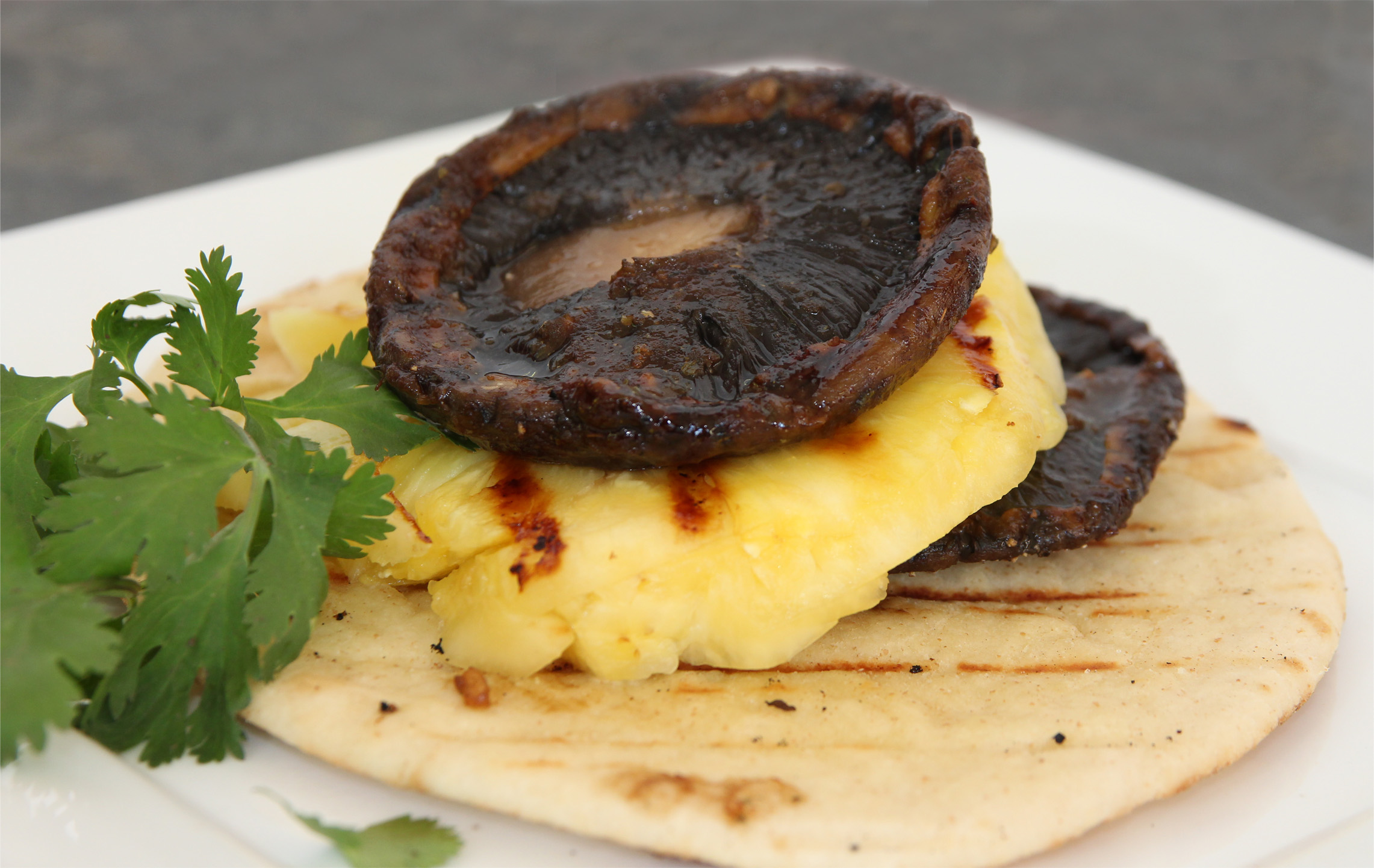 Grilled Portabella Mushrooms and Pineapple
2014-10-20 17:28:29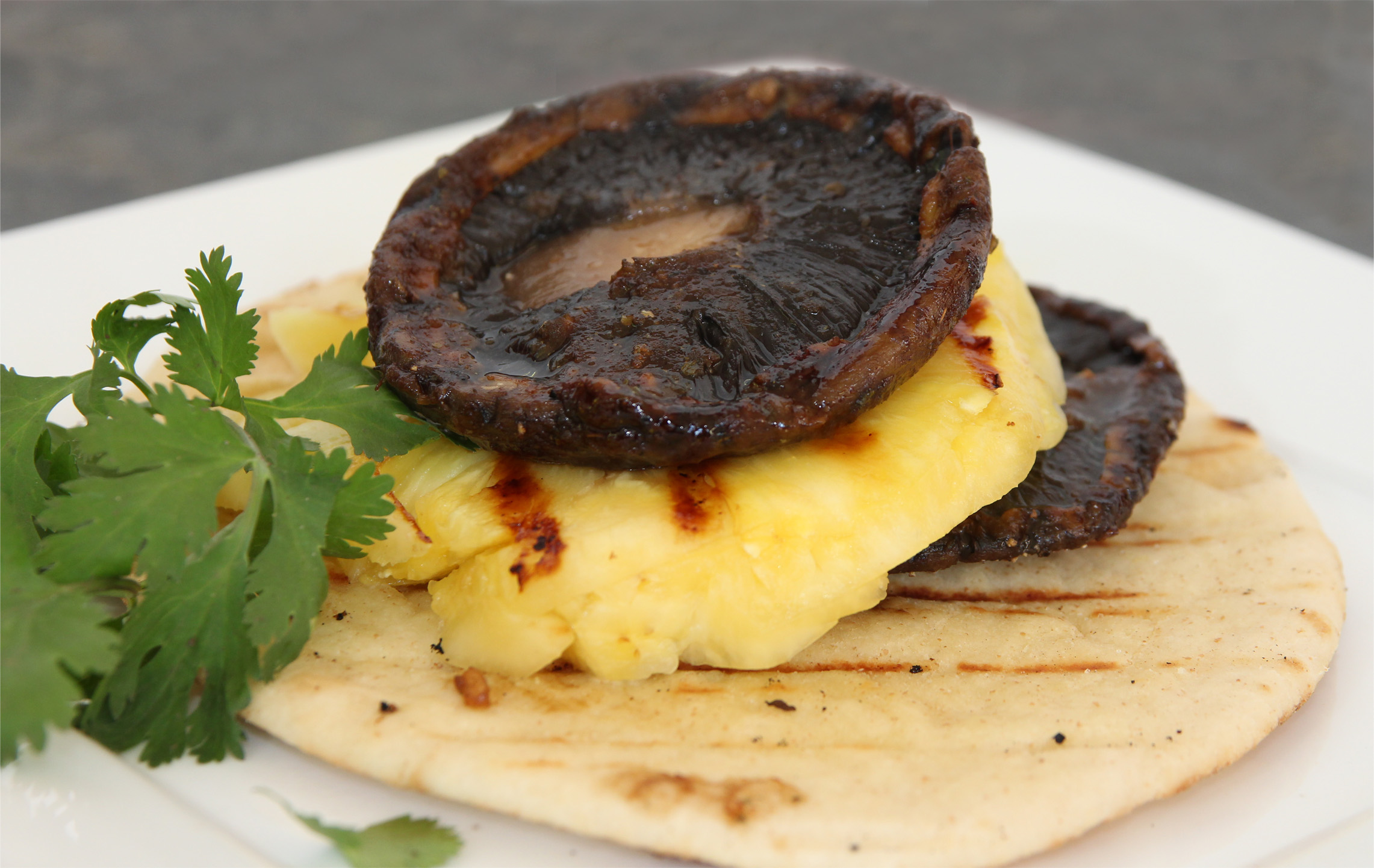 4 large fresh portabella mushroom caps (stem removed)
4 Pineapple slices
1/2 cup brown sugar
1/4 cup olive oil
4 tsp. Worcestershire Sauce
4 tsp. Grandma Maud's Southern Seasoning
4 slices of pita bread
Salt and pepper (to taste)
Cover the pineapple slices in brown sugar.
Place on hot grill for 2 minutes on each side. Remove and cover.
Brush the mushrooms lightly with olive oil. Add salt and pepper to taste.
In small bowl, mix Worcestershire Sauce and Grandma Maud's Southern Seasoning and place to the side.
Grill the bottom side of the mushroom for 3 minutes. Turn over the mushrooms (top side down) and liberally brush with sauce/seasoning mix.
Grill for another 3 minutes or until tender.
While waiting, put a little oil on one side of the Pita Bread and grill.
To plate, use a spatula to lift one mushroom and place on top of the grilled side of the bread. Place a pineapple slice on top of the mushroom and serve.
If your pineapple slice is larger than the mushroom go ahead and place mushroom on top. It is just a tasty! A sprig of cilantro is a nice garnish but also goes nicely with the unique combinations of flavors. Savor the taste, you will want to add this to one of your favorites:)
Grandma Maud's | Bean Meals | Pie Fixin's |Southern Seasonings | Downhome Cookin' https://grandmamauds.com/