A few months ago I asked the question "what is Southern Food?" I even did research and explored articles that asked the same question or touched on the answer. The comments received on this post let me know that people are thinking about this topic and naturally since "Southern Style cooking is what we do, I am going to dedicate several posts to answering the question. As long as you join me when I post about "Southern Food" we will learn together.
By now we all know "Southern Food" took on many different names over time. One of the famous names is "Soul Food" a name which became more common in the 1960s with the civil rights and Black Nationalism movements. Another name for "Southern Food" is "Country Food." Are you shocked, well I am a small bit? Over time people automatically associated "Southern Food" to African Americans forgetting that there is surely more than one race in the Southern States in the US. John T. Edge, director of the Southern Foodways Alliance, once wrote: "The differences between the foods of Black and White Southerners are subtle. More capsicum pepper heat, a heavier hand with salt and pepper and a greater use of offal meat are comparative characteristics of Soul versus Country Cooking." Paula Deen is known for her "Southern Food" shows, recipes and books, but you can also find her under "Country Food, Soul Food and Southern Food."
Being curious I compiled a list of the core basis of Soul Food and County Food dishes.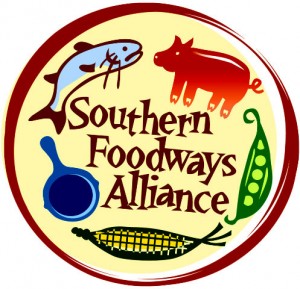 Soul Food
Meats: Fried Chicken, Fried Fish, Pork, Bacon, Ham, Pig Feet, Ham Hocks, Fat Back, Poultry Giblet, Offal (such as chitterlings and hog maws), turkey neck bones
Vegetables: Black-eyed Peas, Greens, Okra, Sweet Potatoes
Breads: Cornbread (cooked in a skillet) and Grits
Desserts: Sweet Potato Pie, any Pie or Cobbler
Country Food
Meat: Pan Fried Chicken, Country Ham, Chicken Fried Steak, Salt Pork, Bacon, Pork and Beef Ribs, Whole Hog Barbeque
Vegetables: Field Pea (or Black-eyed Peas), Greens, Mashed Potatoes, Fried Green Tomatoes, Pinto Beans, Butter Beans, Green Beans
Breads: Corn Bread, Corn Pone, Buttermilk Biscuits,
Desserts: Sweet Potato Pie, Pecan Pies and Assorted Pies and Cobblers
Considering the two lists compiled above Southern Food is Southern Food. The staples of both Soul and Country Foods were the same. Don't worry we will completely understand the marvels of "Southern Foods." There will be a "what is Southern Food" chapter 20 if that is what it takes.
Until we chat again please enjoy this video "Paula Deen's Mouth Watering Country Fried Steak and Gravy"
As always if you have anything to add, your comments are welcome.